About Dr. Espinoza
CSU Chico, Bachelors in Business
University of Western States Portland, OR
Doctorate of Chiropractic 
Masters in Sports Medicine 
After receiving his license in 2017, Dr. Espinoza returned home to the East Bay to practice as a Sports Chiropractor. His focus has been rehabilitating anyone from high school athletes with sports injuries to desk workers with poor posture and stiff necks.
Dr. Espinoza's philosophy is simple:  Review the best evidence, combine it with the art of athletic training or clinical expertise, and make informed choices to treat his patients.  Most of his continuing education is based around physical therapy related topics. His patient-centered approach includes hands-on manual therapy and emphasizes dedicated active care and rehabilitation. Dr. Espinoza prides himself on staying up to date on the newest approaches to conservative care and geeks out on all topics of exercise.  Adding more tools to the toolbox ultimately helps more people.
In his spare time, Dr. Espinoza is an athlete at heart and regularly stays active through Crossfit, snowboarding, and live music. He is a firm believer in "practicing what he preaches," and his passion for fitness is a lifelong pursuit. He encourages his patients to find their own exercise community that fits their interests and goals, whether it be Orange Theory, a sports team, biking or even walking with friends. Dr. Espinoza believes that having a support group to exercise with is what holds us accountable and helps us to maintain healthy habits, as well as encourages us when we just don't feel like it. It is Eddie's passion as a chiropractor to be a part of his patients' support group to help them stay active in the game we call life.
About Chiman Luk
Previously an investment banker, Chiman was not happy in his current industry. "What was the point of what I was doing for a living? Who was I really helping?" Something just did not feel right. When an opportunity came, Chiman got out of the banking business, and eventually chose to become a massage therapist as he believes it is more fulfilling to help ease the pain of others than to make the riches richer. After graduating from Swedish Institute in Manhattan in December 2006, he moved to the East Bay.
Chiman is a seasoned massage therapist with over 10 years of experience. Chiman specializes in Swedish, Deep Tissue and Sports Massage. Each massage is curated to meet the specific needs of each recipient, whether it be an exact pressure point, or general relaxation.
"Always be positive, because everything happens for a reason."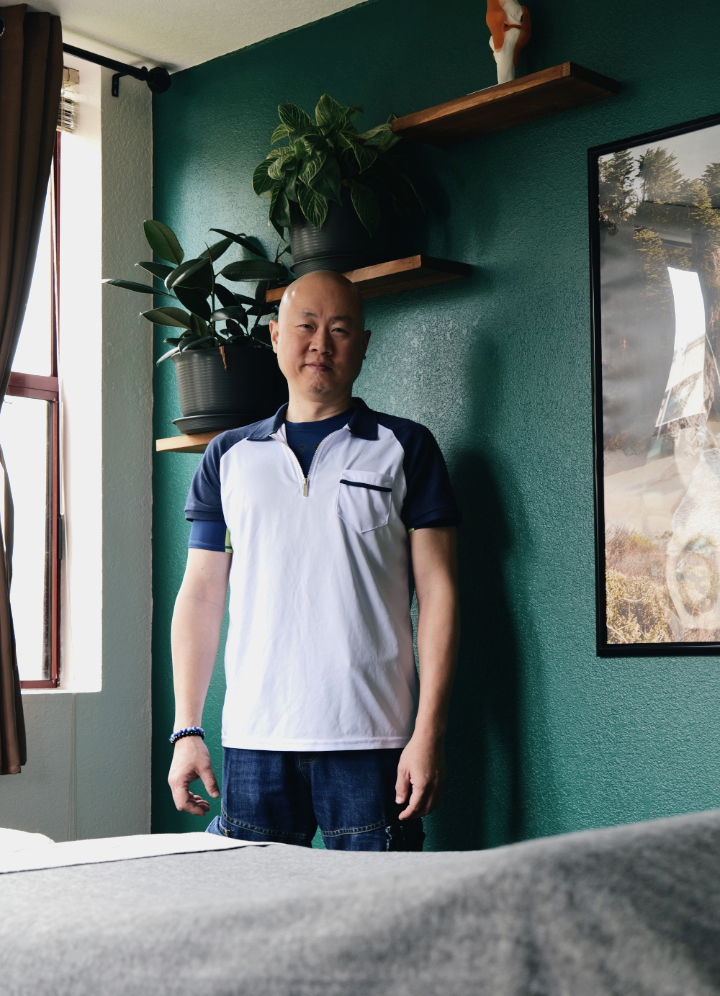 What Makes Us Different?
Traditional chiropractic care focuses on the structure of the body, particularly the spine and neck, and utilizes adjustments to heal misalignments in these structures. In most chiropractic dogma, when the body is properly aligned and balanced, it is in a position to facilitate healing on its own.
While spinal and neck manipulations have their place on the spectrum of rehabilitation, Dr. Espinoza and Elevate Sport & Spine believe in a more comprehensive approach based in active care, an evidence-based practice of long-term strengthening, flexibility and mobility work. In active care, soft tissue work and chiropractic adjustments are pain-relieving ingredients that allow YOU to begin strengthening and stretching your own body. In other words, YOU hold the power to help your own body reach its full potential of alignment and balance. With commitment, dedication, and hard work in following your rehabilitation plan, you may be surprised to discover how much your body is capable of. The only caveat is, the only one who can put in the work to make it better is YOU. There are no quick fixes or instant solutions. While physicians, therapists, and trainers are here to guide you through your healing journey, only YOU can show up for yourself to put in the work every day.